Diamond Bar Necklaces
Diamond Bar Necklaces
Fashion
The Ancient Sumerians gave us a gift by inventing necklaces. We also have the royals of Hungary to thank, who first used diamonds in 1074 AD in a crown and paved the way for the stone to make its future in jewellery. With their classic and timeless appeal, diamond necklaces make a perfect addition to your curated wardrobe.
The diamond bar necklace has emerged as a trending style that complements almost every wardrobe without being over the top. The many customization options for these necklaces have made them immensely popular – then diamonds were added. Celebrities like Kate Hudson and Rose Byrne have embraced this trend, making it a fashion-forward choice for upgrading your look.
Get ready to become a fashion icon with our tips on how to layer your diamond bar necklaces flawlessly and turn heads as you walk.
Why Should You Layer Diamond Bar Necklaces?
The short answer is — they look stunning! But there are many reasons why you should consider layering your diamond bar necklaces:
1. They allow you to create a unique look every time with different combinations of necklaces.
2. You can effortlessly achieve an elegant and chic look in no time.
3. They elevate a simple wardrobe choice and prepare you for any occasion.
5 Tips to Layer Diamond Necklaces For a Fashion-Forward Look
Let's get started!
1. Get the Building Blocks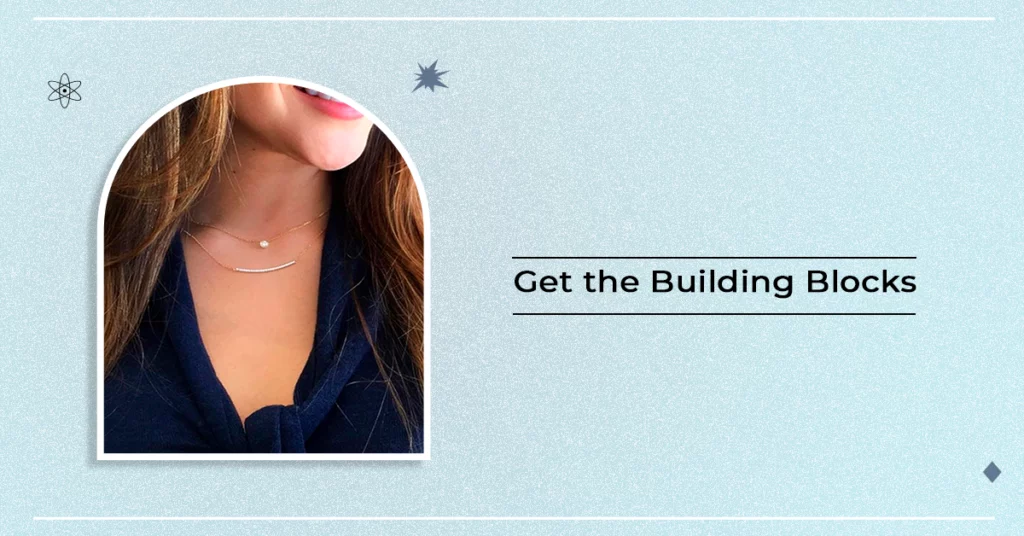 The first step is to have the proper collection. Do you have necklaces of different lengths, different metals and colors, and a variety of pendants to play with? If you've been sticking to the same look and haven't ventured out of your comfort zone, it's time to explore and try something fresh.
2. Choose the Showstopper
The next step is to select your statement piece, the most captivating necklace. Choose the one you want to build around if you have more than one diamond bar necklace.
A silver diamond necklace with a round brilliant cut can effortlessly become the centerpiece and elevate your look.
3. Keep it Personal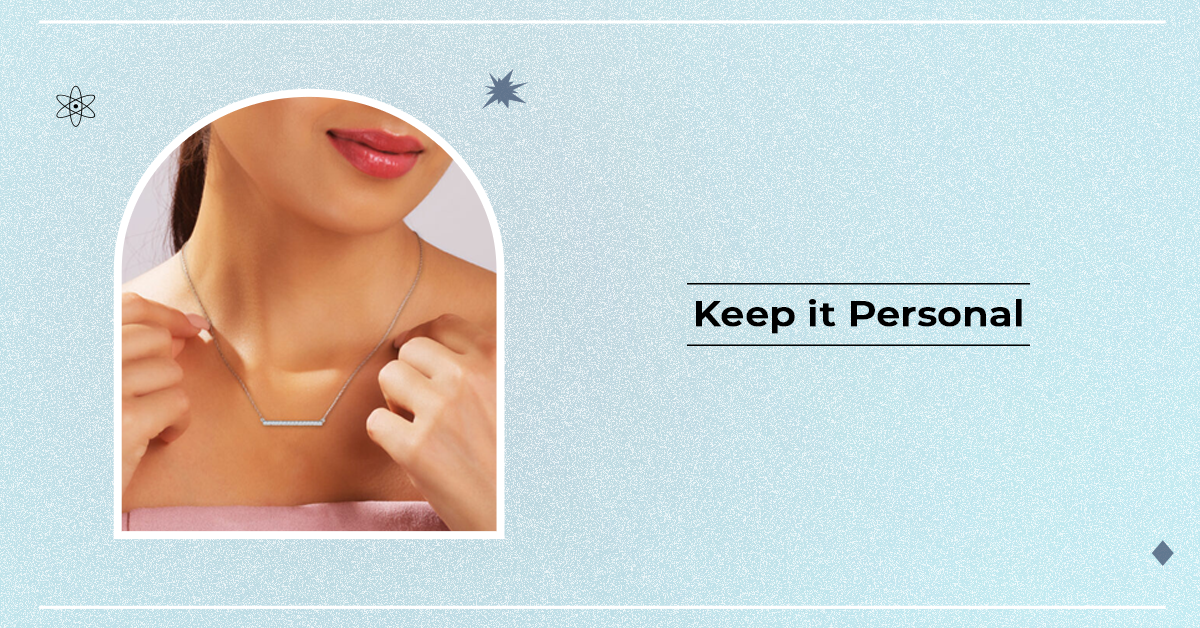 While finding inspiration from somewhere else to layer your necklaces is okay, let the diamond reverberate with your energy.
What's your personality?
How do you feel or how do you want to feel the day you are going to wear your layered necklace look?
You can do this by playing with colors and charms. Incorporating mini pendants on a necklace with a matching color to your diamond necklace creates a delicate and playful look. It enhances without overpowering the overall style. Remember, when layering diamond bar necklaces, it's all about self-expression!
4. Have Fun With Textures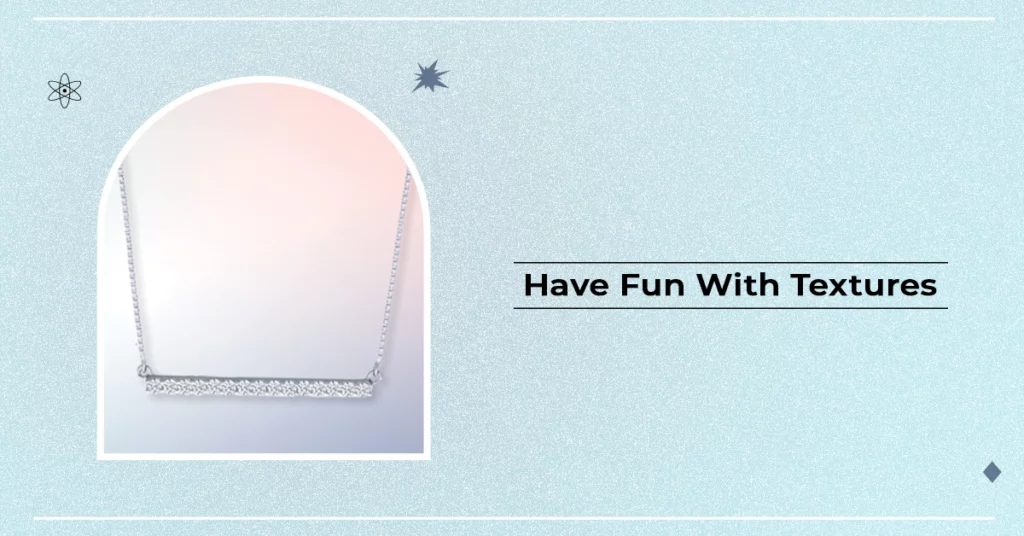 While the diamond bar is the conversation starter, the texture of the chains is where the real story lies. A chunky chain can make a bold statement; you can club a choker with a Figaro chain or a rolo with a beaded one.
Try different combinations and see how they complement your personality and desired look. There is nothing wrong with using the same kind of chain for all your layers, but adding a touch of fun can bring some excitement too.
5. The No-Brainer: Lengths and Pendants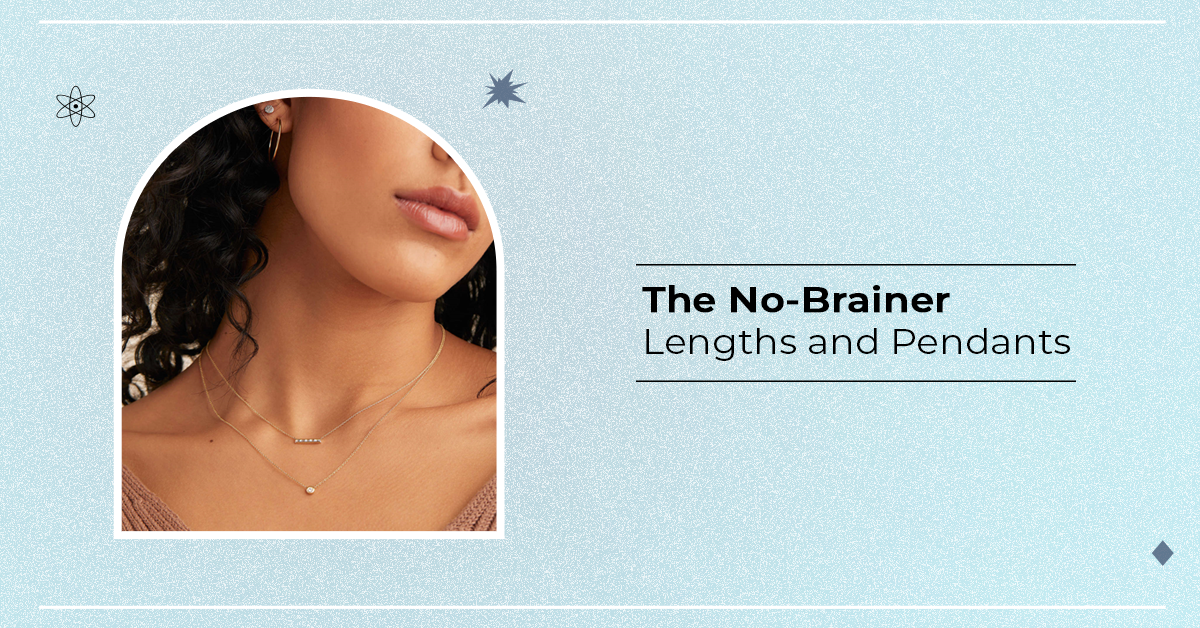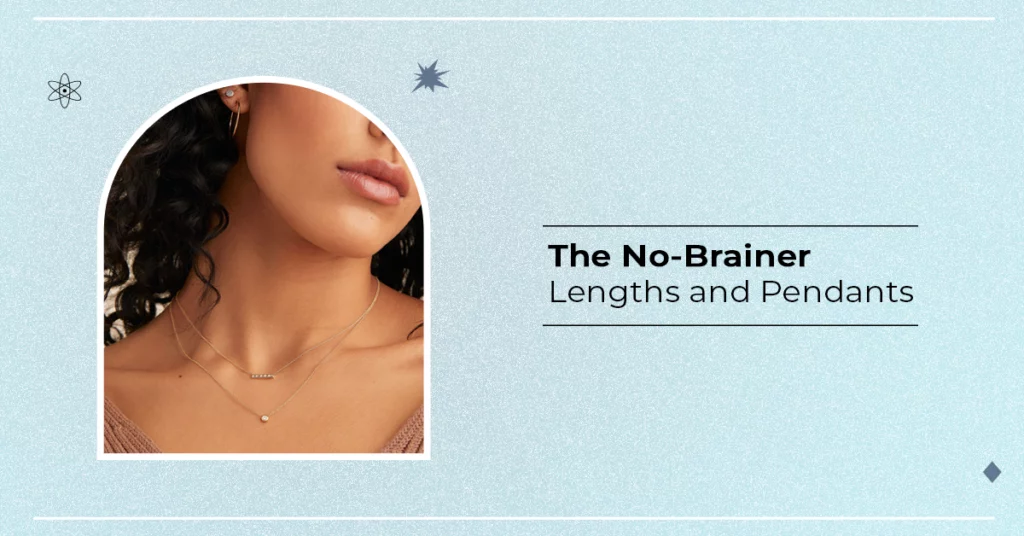 Without your necklaces being of different lengths, you won't be able to achieve a layered look. You don't necessarily have to buy them in various lengths; you can always hook one in the closest loop and another in the farthest and see where it gets you.
Add a large pendant or multiple small charms to change your layered diamond bar necklace look. Start with two necklaces and build from there. You can also layer just the two for a simple, elegant look.
Stack, Layer, Action!
The best tip when layering your diamond bar necklace is to feel good. Your diamond bar necklace is your power piece in the necklace stack, so make sure it gets the attention it deserves.
Get the best of all worlds with La Joya's diamond bar necklaces featuring lab-grown diamonds. They are not only affordable but also eco-conscious, and we provide a comprehensive three-year care plan along with a lifetime warranty. We make diamonds genuinely feel like your best friends. Explore the stunning collection today!
FAQs on Diamond Bar Necklaces
How to prevent tangling while layering necklaces?
The key is in varying lengths, which will prevent tangling. You can also keep straightening them throughout your wear so they don't tangle. Remember to close your necklaces and get an organizer to avoid tangling when you store them.
How many necklaces should I layer?
Layering requires at least two necklaces. Three or four chains work wonders too. It's entirely up to you! Remember to experiment and play around.
What kind of necklace looks good when layered with diamond bar necklaces?
The possibilities are endless. Diamond bar necklaces are versatile, so anything from a diamond-lined choker to another longer or shorter diamond bar necklace would do great! You can also look at herringbone chains, delicate pearl necklaces, and more. The sky is the limit!
Why are neck stacks so popular?
People prefer neck stacks because they are fashionable, fun, and stunning! They are also an excellent opportunity for self-expression and to create a piece of jewelry that is unique and just yours.
What chain length is best for diamond bar necklaces?
Most diamond bar necklaces are between 16-20 inches long. However, there are no ground rules. You can play with longer chains for layering along with shorter ones like chokers and experiment.